Descripción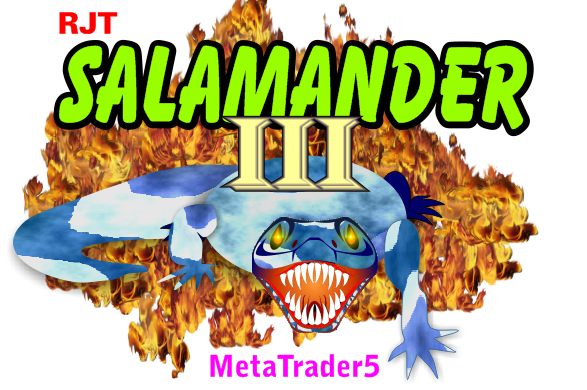 RJT SALAMANDER v.3.04 for MT5, the indicator like a videogame
VERSION 3
Pilot your spacecraft PRICE into the cavern and avoid collision with the stalactites (green) and the stalagmites (red) to win in your operations.
When these objects begin to be created (or begin to disappear) then you must make the decision of how to move your space ship… up(BUY), down(SELL) or wait(KEEP) like a videogame.
Remember that you have the direction arrow to help take the best decisions.
UP (Buy)

DOWN (Sell)
WAIT (Stay)
Adjust the parameters just to avoid shocks but if overdo, the arrow will lose accuracy.
Enjoy with this beneficial adventure!
INDICATOR PARAMETERS:
Depending on the market and the size of bars you can adjust the calculation of the stalactites and stalagmites (based of the last bars) in the control panel.
Density of obstacles. Here you can select the level of difficulty you want in your operation. This is the number of bars on which this indicator bases its calculations. The higher the value you indicate, the less obstacles will appear before the ship because the accuracies will be based on longer periods of time. The optimal values are multiples of 7 (14, 21, 28, 35 … etc.). An appropriate value would be the number of bars existing between the beginning of the previous trend and the current bar or candle. To calculate it you can help using the cross cursor tool (CTRL + F) provided by the platform
Trajectory scope. The trajectory line is a weighted average that shows us an idea of where the ship has passed on its winding path through the cave. Adjust this value just enough to prevent the ship from hitting the stalactites and stalagmites, and you will get the direction arrow to show you the best suggestion at all times. But without going over or the arrow will lose precision in its predictions!
Show trajectory line? Deactivate the trajectory line if you want to study the cavern with more cleanliness.
Show spacecraft? You can hide the spaceship in case it hinders you in your visualizations.
Show direction arrow? This arrow suggests what is best for the market and the configuration of the indicator parameters. You can deactivate it whenever you want.
Enable music? If you want, you can enjoy an eighties and retro atmosphere listening to video game music while using the indicator.
Enable sound effects? Nice sound effects that will keep the time of your operation more enjoyable.
Version information. Full version information, authorships and compilation information.
Copyright information. Information about copyright.
Legal notices. Legal information about the indicator and its use.
(This indicator does not repaint)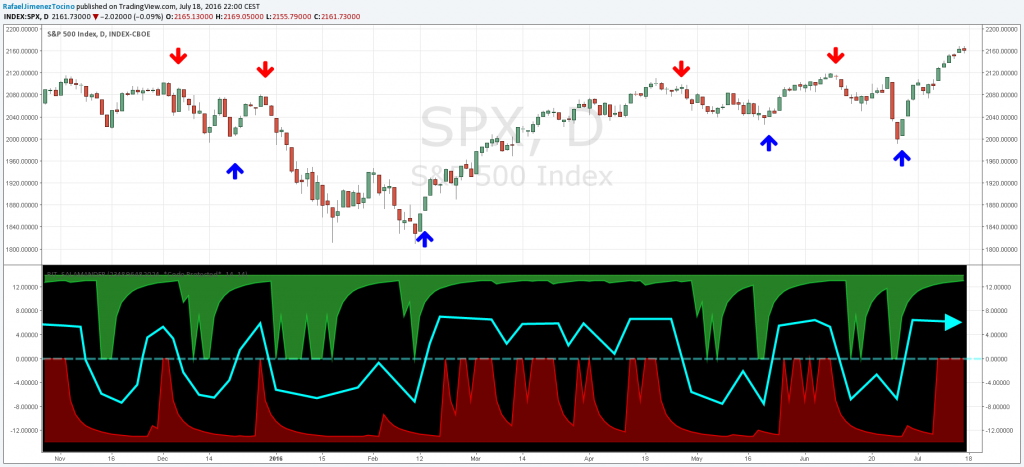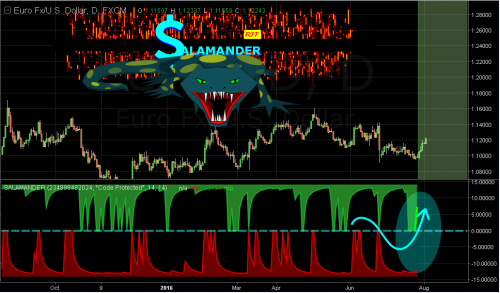 Para la plataforma METATRADER5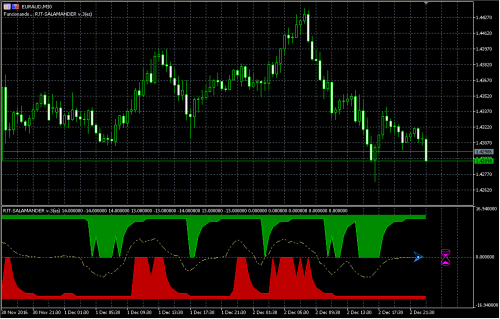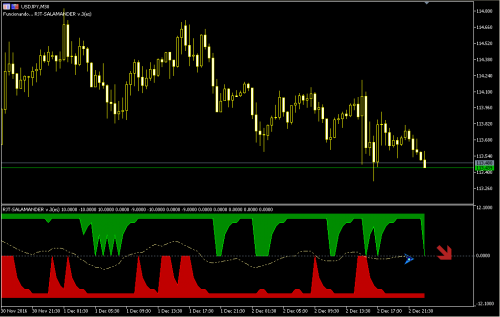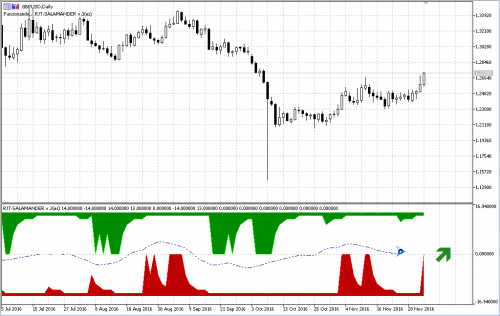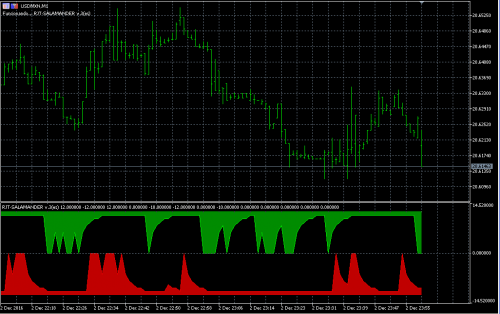 INDICATOR DOWNLOADS
Remember to put the executable file (ex5) in the next directory of your MetaTrader5 installation …
/MQL5/Indicators


To enjoy with the sound effects and background music, uncompress the ZIP file (attached too in the distribution) in the directory…
/MQL5/Files
You can download the MetaTrader5 trading platform in the next link… http://www.metatrader5.com/
OTHER AVAILABLE PLATFORMS FOR THIS INDICATOR
The indicator «RJT Salamander» is an original idea from Rafael Jimenez Tocino. All rights reserved (see avisos legales)